<< Back
|
Find Kiawah Island Realtors: Kiawah Island Luxury Homes and the Realtors and Kiawah Island Realtors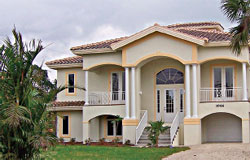 To Buy Or Sell A Luxury Home in North Carolina or South Caro­lina, you need a real estate agent with the education and experience to guide you through what could be a complicated process. The Lux­ury Home Council, a national organization made up of an elite group of real estate profes­sionals, offers courses that lead to the Accredited Luxury Home Specialist designation. What exactly do the letters ALHS mean?
An Accredited Luxury Home Specialist has completed extensive training in the luxury home mar­ketplace. Jim Remley, president of the Luxury Home Council, recog­nized the need for luxury special­ists and established the Council in 2004. Since the course started in 2005, more than 890 students have enrolled and earned this credential. The Council anticipates 2,000 new students in 2007, a number that reflects the growth of the luxury home marketplace.
" Agents who take the ALHS course "gain confidence in this niche. They have learned tools, techniques and how to service the buyer. "
To earn the right to be a member of the Luxury Home Council, an agent must successfully complete the Accredited Luxury Home Spe­cialist course and represent a buyer or seller in two or more transactions where the purchase price is at least twice the average sales price in the market. The transactions must take place before or within 24 months of taking the course, and the agent must be in good standing with the National Association of Realtors.
An accredited ALHS real estate professional understands that luxury home buyers want homes that are large and close to ameni­ties such as the beach, mountains or golf courses, all of which are plentiful in the Carolinas. As Molly Parnes, a sales executive for St. Johns Properties, which is owned by Kiawah Island Real Estate on exclusive Kiawah Island, put it, "Who wouldn-t want to be somewhere where fantasies and lifelong memories with friends and family are made?"
Some of the most expensive homes in South Carolina are locat­ed on Kiawah Island and neighbor­ing Seabrook Island, many of them selling for $3 million or more.
If you are interested in buying or selling a home of this magnitude, who is better suited to represent you than an agent who has earned the ALHS designation? Remley says agents who take the course "gain confidence in this niche. They have learned tools, techniques and how to service the buyer."
He goes on to say that "Consumers in the luxury home market can choose an ALHS specialist and know they have the education and experience."
Parnes agrees. She says her ALHS accreditation "puts people more at ease" because they know she under­stands their needs.
Would you like this content on your website or do you have any questions about this article? If so, contact publisher@mediaservices1.com.