<< Back
|
Realtor Designation: What Does "SRES" Mean?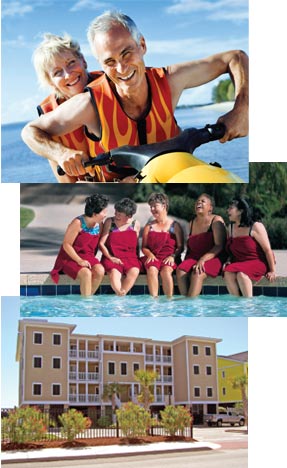 THE NATIONAL ASSOCIATION OF REALTORS (NAR) added the Seniors Real Estate Specialist (SRES) to its curriculum in March 2007, a decade after the program was established by the Senior Advantage Real Estate Council.
According to SeniorsRealEstate.com, Seniors Real Estate Specialists have completed the following courses designed to help them help their clients navigate the precarious and ever-changing senior real estate market: distinguishing characteristics and trends related to the 55+ population; housing, finance and retirement income considerations of these consumers; outreach methods for building 55 and older clientele; and counseling strategies to help clients and customers plan ahead for life transitions.
Candace McGranahan, a consultant who serves the SRES Council and former manager of Program Development for SRES, says realtors who complete the course learn to transition from being a salesperson to becoming an advisor.
"SRES realtors are aware that most older consumers have needs other than the biggest decision of buying and selling," she says. "An SRES realtor is not the final word, but they can provide many options for their clients."
In choosing the options that fit them best, seniors must consider the type of housing they require, as well as financing, moving and possibly renovating. In addition to the traditional options, housing choices range from age-restricted communities to age-in-place developments for those who want to remain independent and in familiar surroundings to assisted living.
Financing also is a vitally important consideration for seniors. Many baby boomers have pensions, 401(k) accounts and IRAs they can use to buy real estate, but they also must take into consideration how their real estate decisions will affect their Medicare, Medicaid and Social Security benefits. McGranahan explains that an SRES realtor is trained to help clients based on their individual financial situation. They also are able to recognize and protect their clients from shady mortgage and loan schemes that target older buyers.
"Those who fall victim to these scams are usually your nearest and dearest," says McGranahan, who has come across many examples in her real estate career.
She believes the personal approach used by SRES designees makes them an important asset to older buyers. Empathy is a crucial element for Kathy Slade, a realtor with RE/MAX Great Atlanta in Georgia.
"There are a lot of challenges with the age group," she explains. "I always think about my parents. My father is 90 and my mother is 84. I can`t help but wonder if my parents will be treated like I treat my clients."
"Anyone who has the SRES designation got it because they understand, not because they want more business," she is quick to point out.
Moving, especially to an unfamiliar place, can be overwhelming for senior citizens. Bill Black of RE/MAX Realty Team in Cape Coral, Florida, explains that an SRES designee is trained to handle the slower pace.
"Seniors often take months to make the smallest decision," Black says. "We have a network in place to help list a home and deal with the possible neglect their current home has suffered."
Black points out that an SRES agent is trained to work with clients or adult children who are acting on their parents` behalf.
"An SRES designee is not always out to buy or sell but to help the individual the best he can," Black says. Realtors who have earned the SRES designation serve a wide range of clients.
"The senior market does not always mean wheelchairs and nursing homes," says Rosemary Maguire of Keller Williams Realty in Kernersville, North Carolina, in the Winston-Salem/Greensboro/High Point area. "People between the ages of 55 to 75 are active, creative and taking on second jobs. It is an exciting time in life where people are doing what they`ve always wanted to do."
Allen LaCoe of the LaCoe Team and Dunes Marketing Group on Hilton Head Island, South Carolina, concurs, pointing out that SRES designees are trained not to rush the process of moving.
"An SRES realtor is someone you entrust with the care of your family," he says, pointing out that the children or guardian are not always available for the entire real estate transaction process.
"I enjoy helping families make these difficult decisions," LaCoe adds, explaining that he and his fellow SRES agents "are specialists and our training has provided us with the necessary tools and access to the information needed to assist families with any questions or concerns."
Possibly most important, SRES agents recognize that no two senior citizens are exactly alike, that someone who wants a retirement home in a golfing community has different needs than someone moving to an assisted-living location.
"Real estate has changed," Maguire says. "We used to be generalists, but now we all have become specialists."
Of the 90 million Americans over the age of 50, more than half are potential real estate consumers. Those who are seeking a knowledgeable, educated and experienced advisor can visit the Senior Real Estate Council Web site to find an SRES agent in their area.
Would you like this content on your website or do you have any questions about this article? If so, contact publisher@mediaservices1.com.